How to search for eGCA names and ID of pilots in Wingman?
Wingman has an amazing feature where you can search for a pilot's eGCA name or eGCA ID. This feature is useful when manually updating your flight data in the Wingman app, such as when entering the PIC or Co-name to be uploaded in eGCA.
Instructions to find the name of pilot using eGCA ID or vice versa, using Global Search

Open Wingman app and go to More options page.

Select 'Select Egca Pilots' option.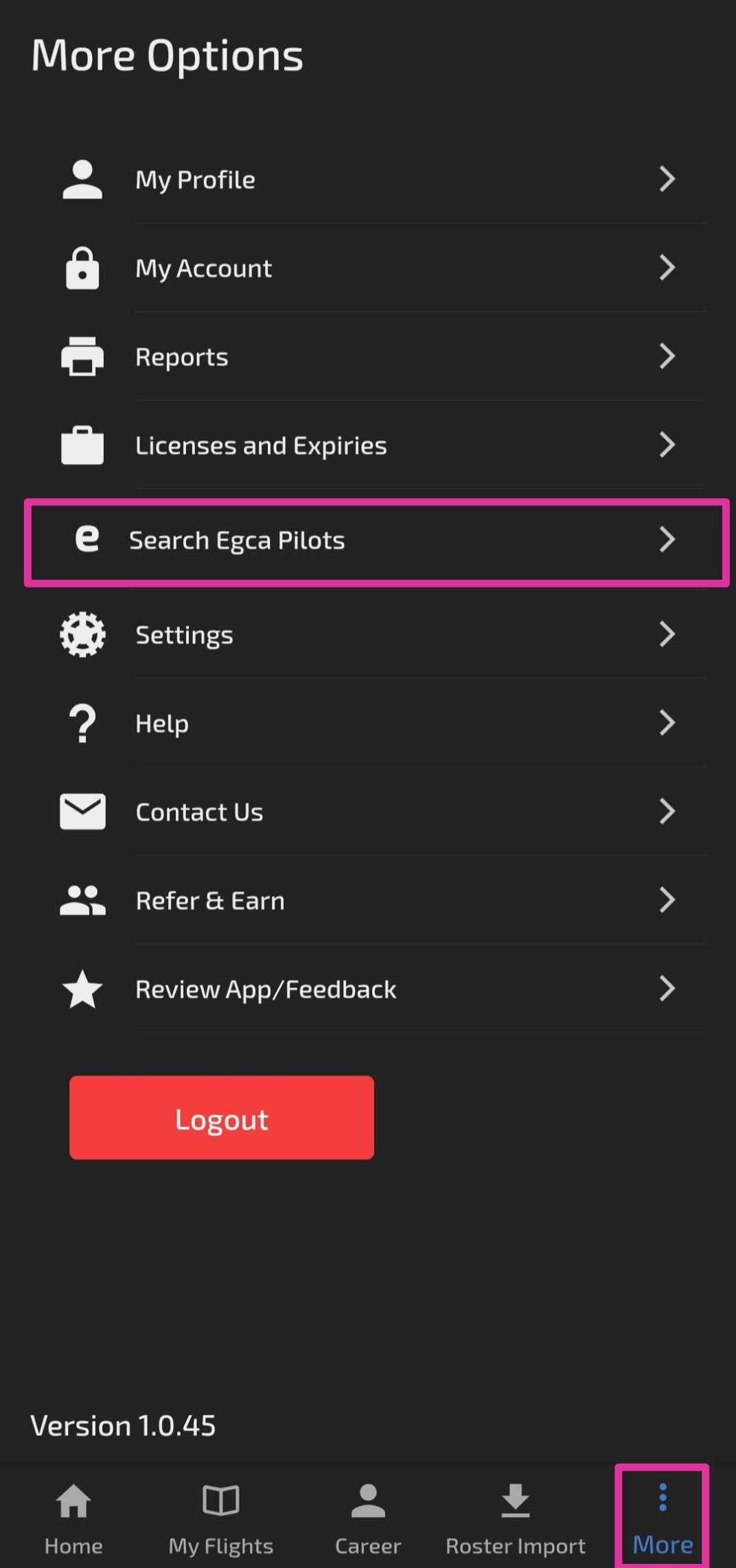 Find a pilot using few characters of the name or eGCA ID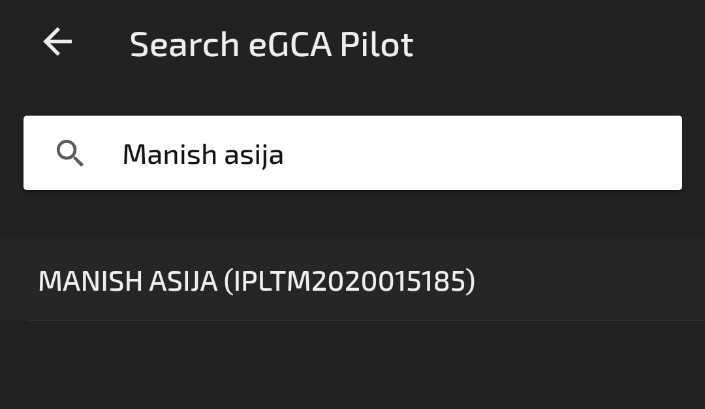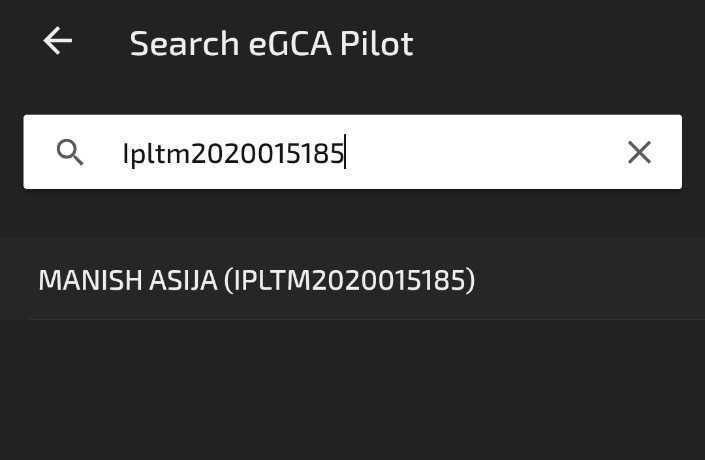 How to find and save eGCA ID while adding/ editing a pilot name?

When you are adding a new pilot name or editing a pilot's name in the Wingman app, there is a feature where you can search for the pilot in eGCA directly via Wingman. Please follow the given steps for the procedure.
1. Open any flight data and click on PIC name or Co-pilot name.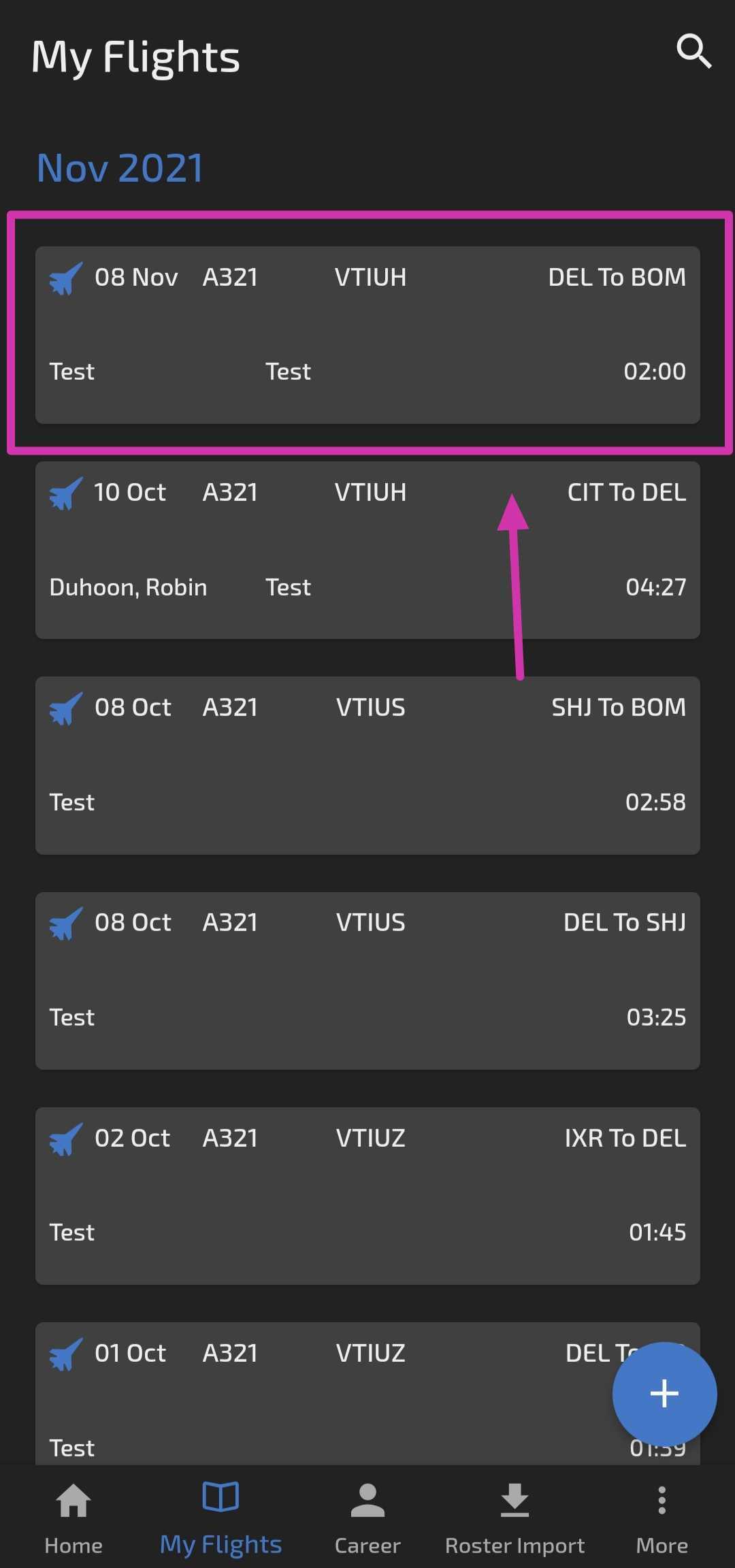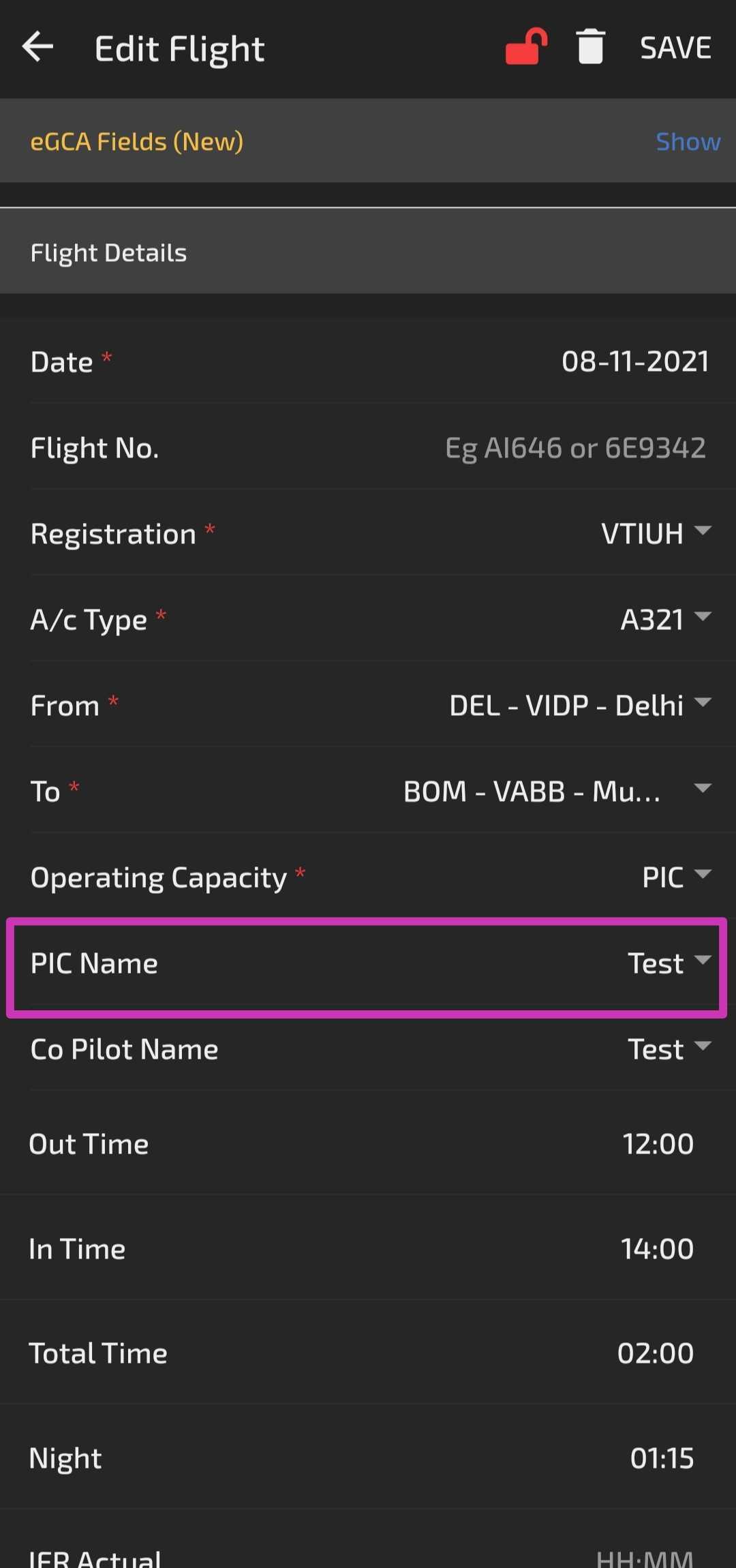 2. To edit an existing pilot's name or eGCA ID, click on the pen icon. To add a new pilot's name, click on 'Add New'.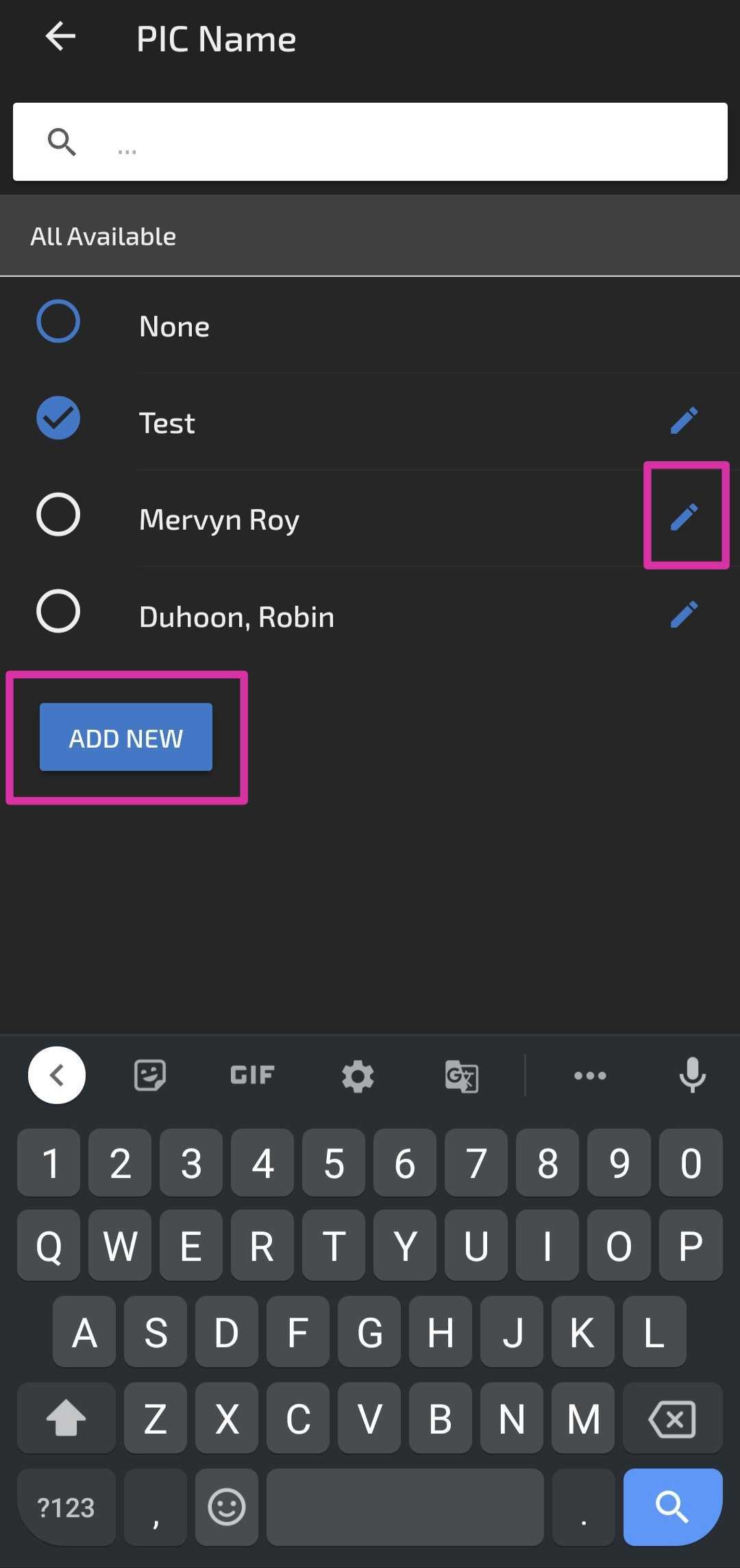 3. On the 'Add Crew' page, select 'Search on eGCA and merge with current name' option.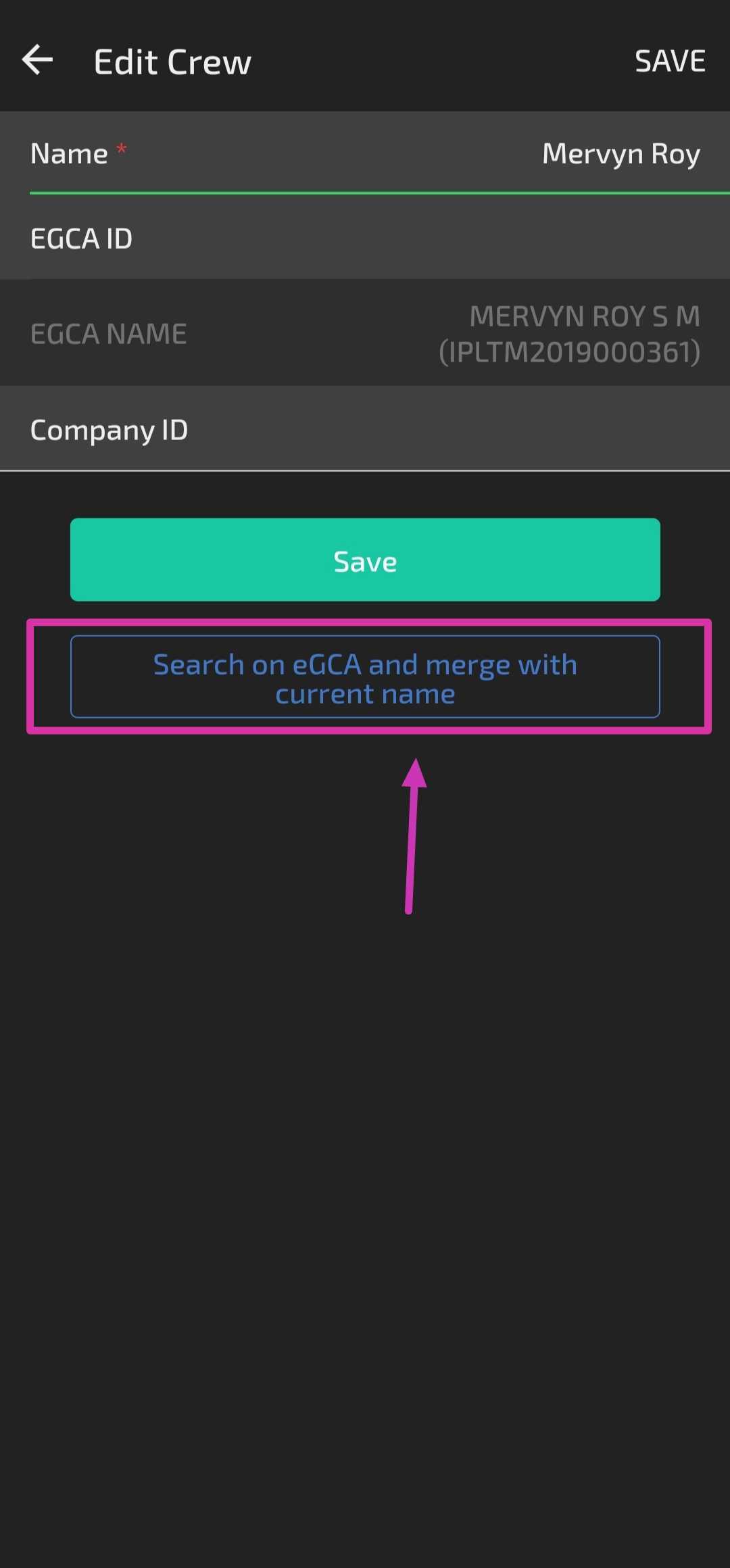 4. Search the pilot in eGCA directly from the app using the name or eGCA ID.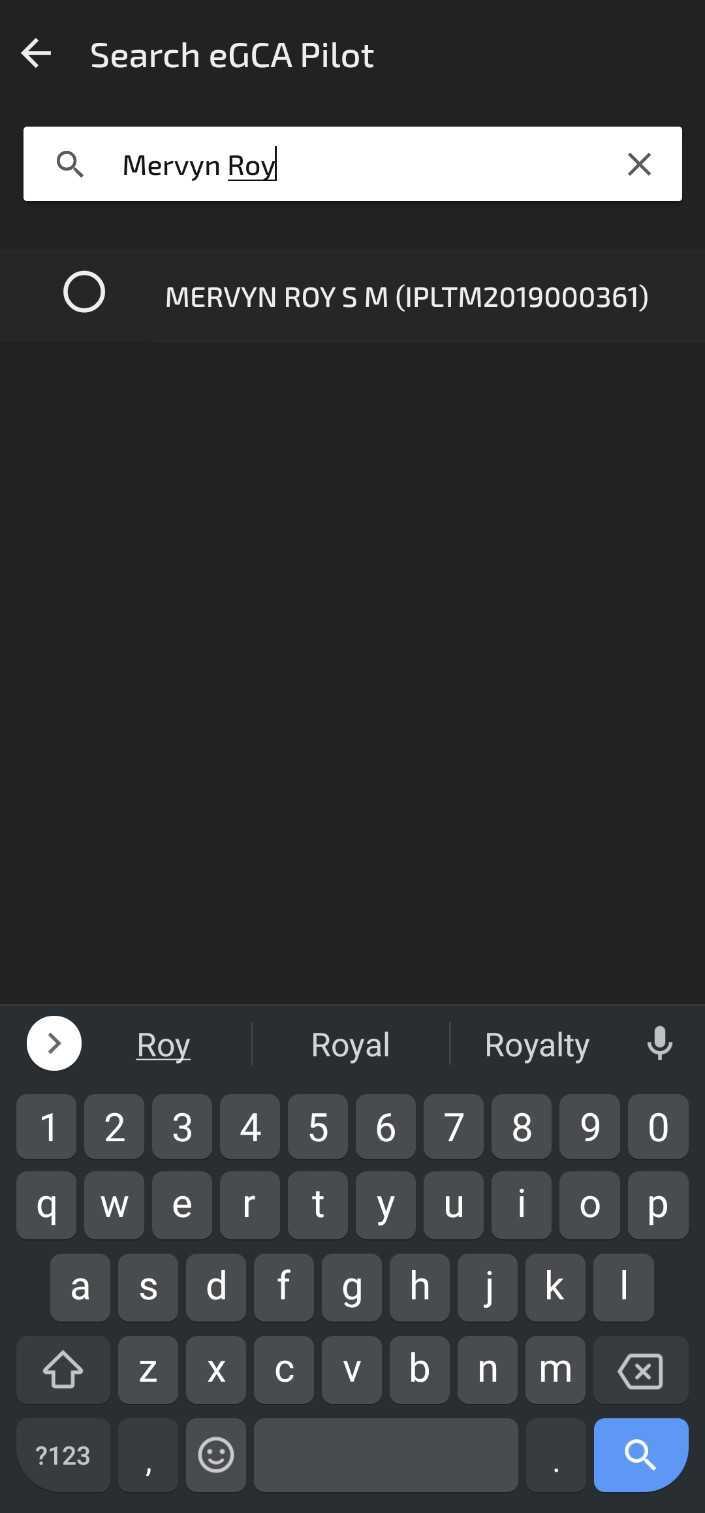 5. After finding the pilot, save the details and the pilot is successfully added to the flight.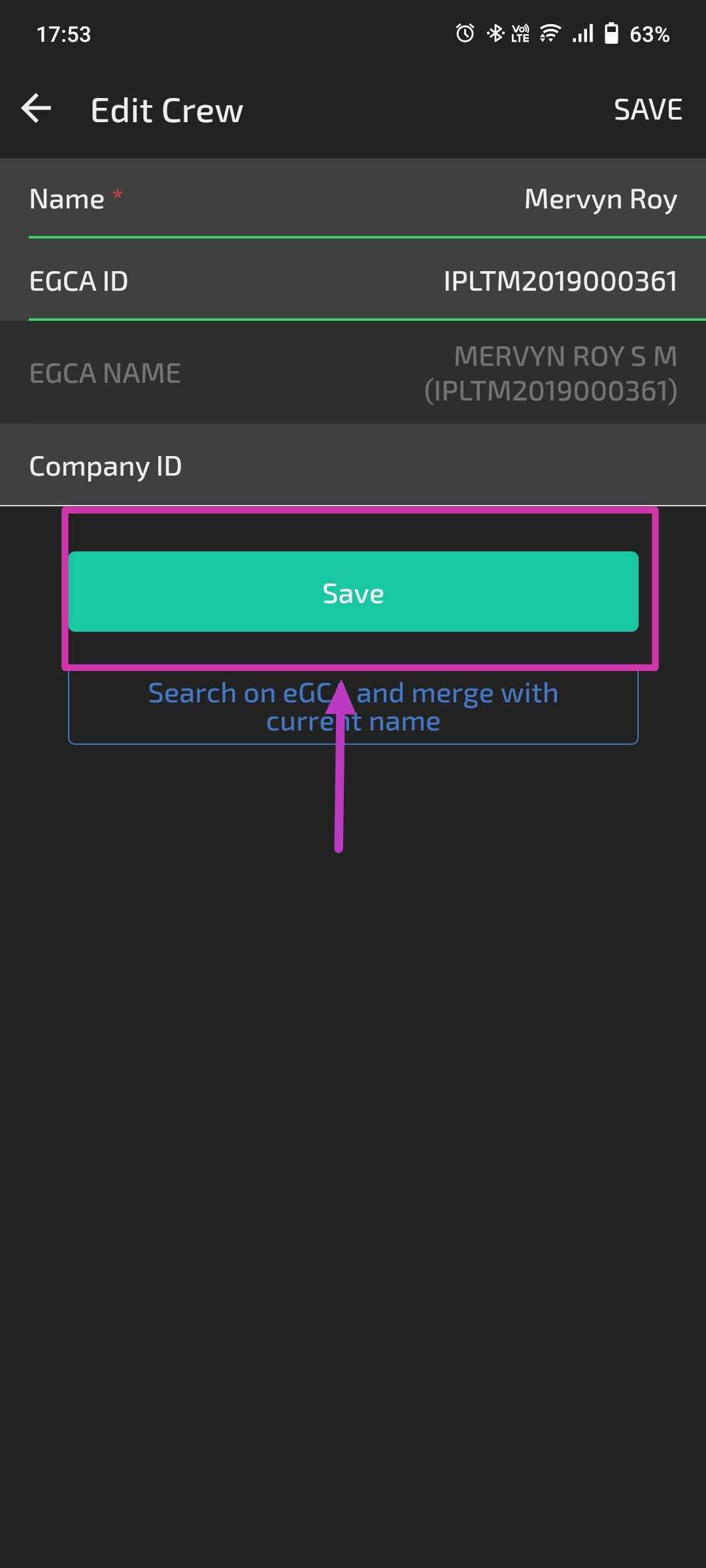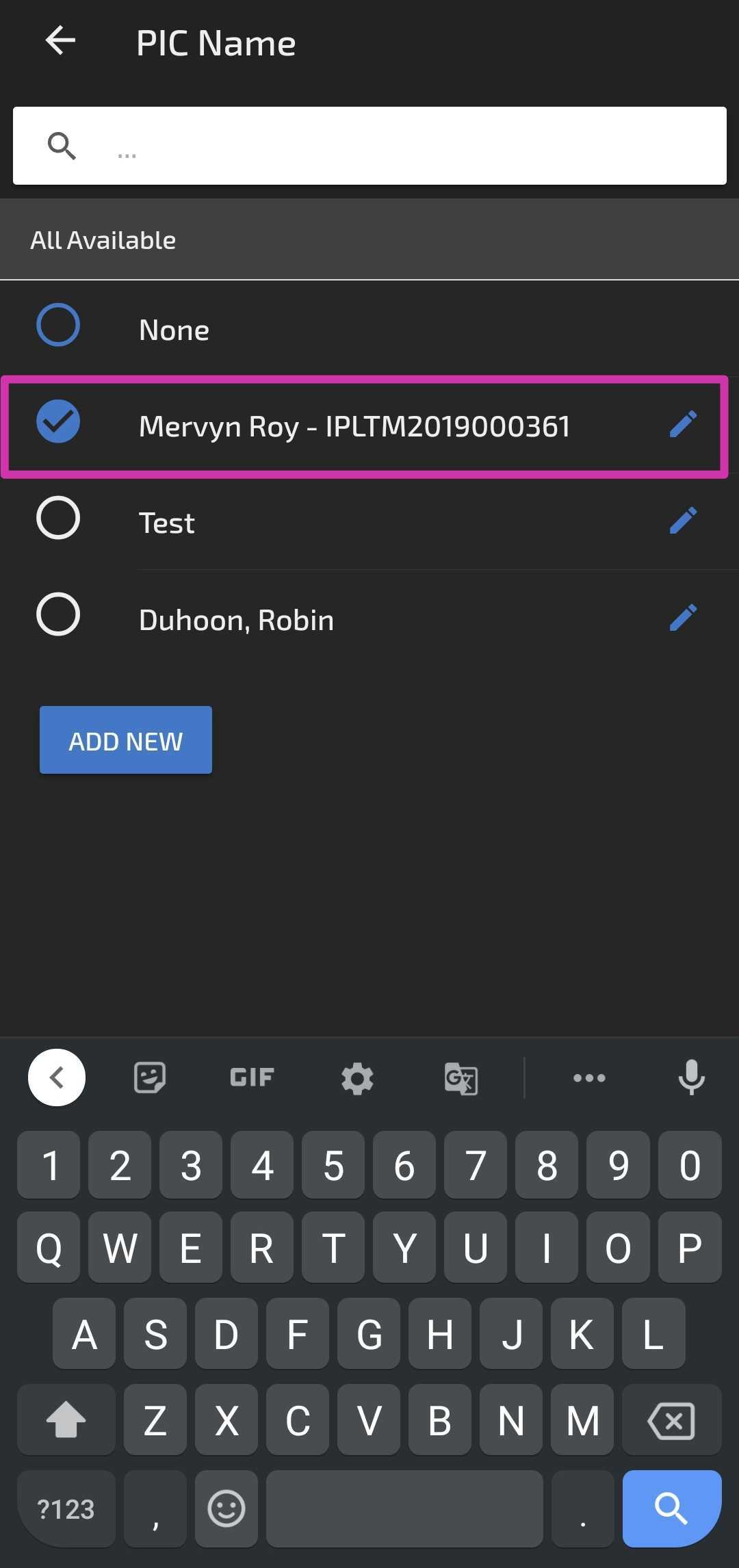 Refer the given GIF for the flow of procedure.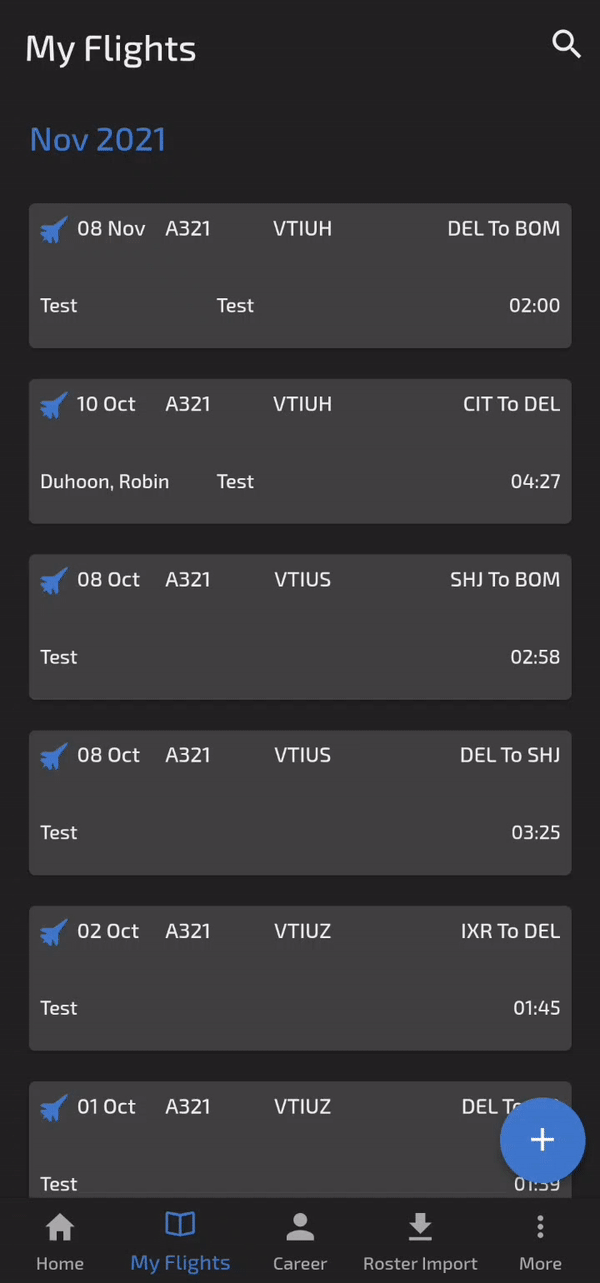 Related Articles

How to search pilots in airline pilot list in Wingman?

Wingman provides the feature to search for a pilot of the same airline. Follow the given instructions to search for pilots in the airline pilot list in Wingman. Go to the Settings page in the Wingman app Select eGCA FTO setup Ensure that the Airline ...

How to setup Wingman for experienced pilots(already having ATPL)?

Wingman doesn't require you to digitise each and every flight from the beginning of your career. You can start your digital logbook journey at any point with just carrying forward your totals, as you'd do while starting a new physical logbook. We ...

How to filter and search flights?

Wingman has a Search and Filter option to help you find your specific flight entries quickly. Steps to filter and search on Wingman 1. Open Wingman and go to My Flights page 2. Click on the search icon on the top right corner of the page 3. A Search ...

Uploading flight data to eGCA

Wingman is the only platform where you can upload your flight data to eGCA directly from the app. This reduces the effort of entering the same flight data multiple of times in different platforms. To use this feature effectively, there are certain ...

Understanding eGCA upload error codes and rectifying them

In some cases, errors might occur while uploading the flight data to your eGCA ID through the Wingman app. This might be due to missing out on details or inputting wrong values. To find and rectify the error , please follow the given steps. Please ...